To some it's Happy Halloween and it's that way to me too. Lately though, I've been saying Happy Samhain. It's the original name for the celebration and I find it has a sexier sound to it. Grins, yes, I can be wicked sometimes. But it is the time for otherworldly beings.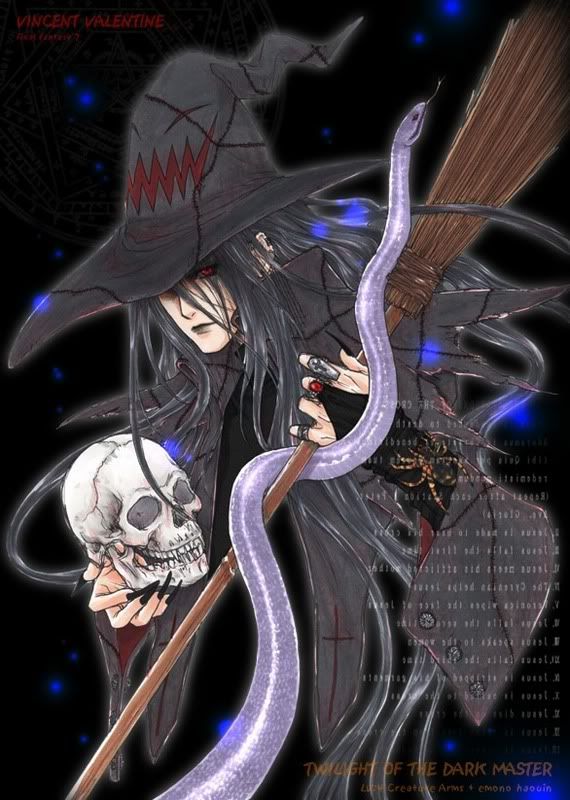 I hope each and every one of you have a blessed and safe Samhain. You could have loads of fun too!
Oh and if you run across Vincent Valentine out there, hands off! He promised to come by and scare some people for me. Evil laugh!